---
News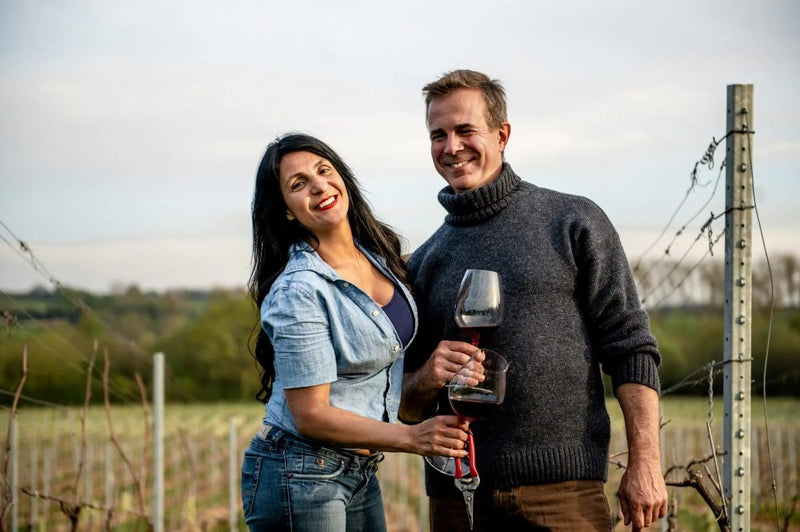 Oastbrook
We are delighted to be working with Nick and America Brewer at Oastbrook Estate Vineyard, to bring you some of their delicious sparkling and still white wines. 
They're in East Sussex, on what was an old Guinness hop farm. The name comes from the brook that runs past the old Oasthouse where the hops used to be dried. 
Oastbrook's story is first of all based on the hard work and passion of winemaker and owner America Brewer. America originally hails from the Bahia region of Brazil. She now finds herself very happily settled in the Sussex countryside with her husband Nick and daughter Gabby. She spends her days working the vines, alongside her faithful dog Lora, that she first planted back in 2018.
In 2016 they travelled to France and brought back Burgundian Chardonnay clones and Alsatian Pinot Gris and Pinot Blanc with the specific aim of making terroir driven, single variety white wines. The Alsatian clones with their richness pair very well with the higher acidity that we find in the UK. The Chardonnay is the antithesis of the heavily oaked new world style, with its crisp chalky acidity and pure expression of fruit.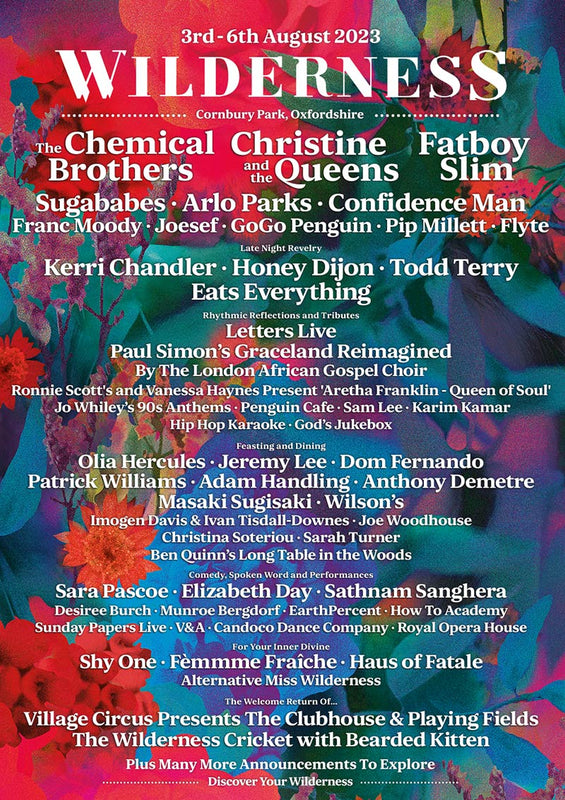 The Modest Merchant x Wilderness 2023
We are absolutely thrilled to be pouring our wines at Wilderness this weekend! 
The Modest Merchant has been chosen to be an official wine supplier for this year's edition of the four day food, music and arts festival over in the Oxfordshire countryside.
Our wines will be featured extensively in both the Chef's Table & Long Table Banquet tents, and will also be available until the early hours in the Cellar Bar.
In the Long Table Banquet tent we'll be serving our wines alongside food from: Olia Hercules (#cookforukraine), Jeremy Lee (Quo Vadis), Patrick Williams (Kudu Collective), Dom Fernando (Paradise) and Robin Gill's riotously fun Bloodshot Supper Club.
Perched on a hillside overlooking the lake, we'll be in the Chef's Table tent where Adam Handling, Masaki Sugisaki and other Michelin-starred chefs will be plating 6 course tasting menus, in a rather intimate, peaceful setting. 
Among our wines featured will be the fresh 2022 vintage of Saramusa from Ivan Pateiro in Ribeira, the efffervescent 2021 Txakoli Rosado from Mikel at Zudugarai & Isabelle & Bruno Perraud's juicy Beaujolais 'Le P'tit Poquelin'.
 ALL WINES ARE NOW AVAILABLE TO BUY IN OUR ONLINE SHOP